Overcoming the challenges of providing pensions sustainably and securely
We are really excited for the return of physical events and can't wait to bring the LGPS community together in person at the LGC Investment and Pensions Summit on 9-10 September 2021. The event will be held as planned at the Royal Armouries Museum & New Dock Hall, in Leeds.
Building on the event's strong foundations over the last 32 years, we are proud to announce our exciting new developments for 2021:
- Investment zone:  short, sharp 30 minute sessions on topical areas including private markets, sustainable equities, property, global fixed income and local investments.
- A fascinating new venue – The Royal Armouries and New Dock Hall in Leeds – a unique and easily accessible space in the heart of the city centre.
- Essential, plentiful networking opportunities including discussion sessions, 1-2-1 meetings and informal catch-ups in the networking zone
- Announcing the LGC Investment Rising Stars - to shine a light on up-and-coming LGPS stars of the future.
- An Advisory panel representing key stakeholders who are contributing their insight to the programme and the event.
Featuring educational and memorable talks from prominent figures, discussion sessions and dedicated sessions on ESG, administration, cyber security and investment, you can choose the sessions which work for you. The LGC Investment & Pensions Summit on 9-10 September is the perfect place to gather and re-connect with your peers. Don't miss out, book your place today!
We are delighted to announce that the after-dinner speaker at the LGC Investment & Pensions Summit on 9 September is … Brian Blessed, OBE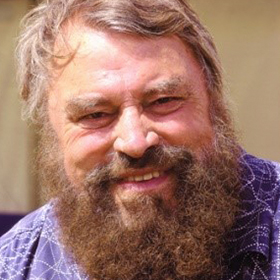 Brian needs no introduction but as the son of a South Yorkshire coal miner we are really pleased that he'll be entertaining us after the conference dinner in Leeds. We look forward to hearing about his fascinating acting career as well as his wild expeditions and adventures.
View the highlights video of the 2019 Summit and see what you can be part of.
Sponsorship opportunities
For information on sponsorship and partnership packages for the LGC Investment & Pensions Summit 2021, please contact Andrew Porter on 020 3953 2723 or email Andrew.Porter@emap.com.